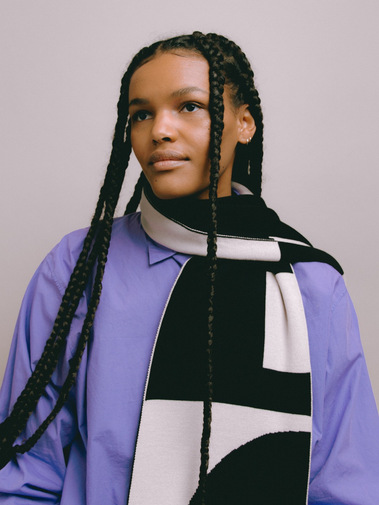 Ami Keita
Based in Amsterdam — Casting / Production (photography and events) / Creative Direction
GEM
GEM faces (2020) was founded by Ami Keita. Besides a steady deck of faces, GEM also provides casting on request. GEM specialises (but does not limit theirselves) in young extraordinary faces and don't care for what the industry would call "imperfections". We believe a great face comes in any shape and form — diversity in fashion, film, photography and advertisement is key for people to love themselves, and being able to recognise themselves in others.

@gem.faces | www.gem-faces.com
Production, events and creative direction
I enjoy exploring new definitions of beauty and have a particular interest in youth culture. I like the use of casting, fashion and photography as a means to communicate, to visually speak about the current zeitgeist, our daily life and alerting new trends following up.
My educational background lies within art. I have been interested and occupied with concept development for years. I connect creatives and brands with each other to create business opportunities and inspirational environments.
With a growing interest for hosting events to bring all these people and various disciplines together I started Le Trou. Le Trou is a creative collective hosting events around music, food and art.
Work I've done within these fields are for: GEM (Boris Lutters, Jaimy Gail, Elina Nova, Victor Wennekes, Mikah de Wolf, Jose, Jaane), Skarv, Cero Ismael, Le Trou, Ella Alexander, Tim Wes